Farm Management from Fields and Orchards to Customer
Planting • Pruning • Picking • Hauling • Inspecting • Processing • Packing • Order Fulfillment • Time Tracking • Spraying
Harvest Point software assists you in tracking and managing your operation.
Contact Us
Learn More
Harvest Point can streamline your operation in the following areas:

Configure the system to match the way you run your business
Simple and easy to use phone interface
Field personnel can use the system in their native language
Does the software meet your needs? If not, let's talk.
Track your farm from your device for most operation processes
Manage employee workload and know what employees are doing remotely
Know the history of every bin or storage location

Estimate container yields ahead of time so you can plan your harvest work load
Record multiple estimates over time

Print barcode tags live in the field/orchard, creating an electronic record
Or use pre-printed tags and scan to create an electronic record
Record raw inventory harvested
Record each step along the process from received, inspected, and processed
See bin history with a scan

Electronic record for every bin with timestamp
Track location of bins
Timestamp field events
Associate yield record with:

Field/Orchard, Block, and Row if desired
Commodity, Variety, and Sub-Variety if desired
Bin Type, Fill Level
Bin Score, Field Grade
Picker and/or Crew

Provide a map to your bins so tractor operators in the field can quickly find and move bins
Tell drivers where bins are ready for loading
Each driver can easily indicate which bins they intend to load for smooth operation and less waste in fuel and time
Automatic creation of Delivery Ticket when loaded

Track employee time to a specific field/orchard
Track employees to a specific work order
Clock in a crew of employees as a group
Barcode Scanning clock in/out
Send time/pieces summary or detail report to employees via text
Web reporting to prepare payroll data

Print GTIN Labels in the field with electronic record
Dispatch electronic truckload of finished goods from the field
Receive truckload and create pallet tags upon arrival
Electronic pallet tags entered into finished goods inventory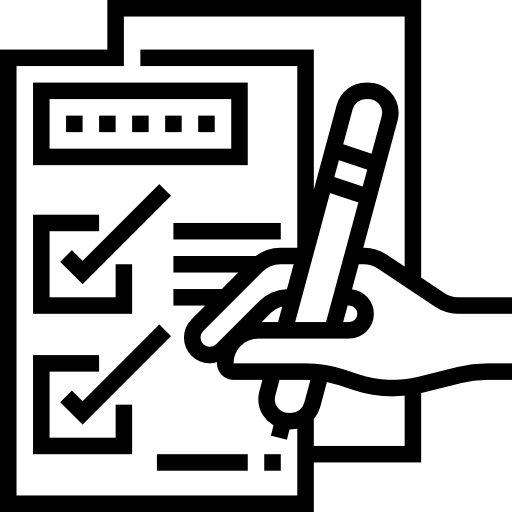 Track effort for multiple employees
Data entry forms
    Spray Applications
    Field Pack
Complete Spray Application system

Pallet Tagging and Order Fulfillment
Create and print Pallet Tags for all of your inventory
Sales orders automatically decrease inventory
Inventory Report provides current inventory status

Full Web Reporting System

Create custom reports and save them to repeat future reports
Group, filter and sort data according to your needs
Export data to spreadsheet or CSV file
Paylocity payroll integration

Web-based Sales Order Entry
Create Sales orders
Track shipping status
Print Bill of Lading and Invoice documents
QuickBooks integration
Contact us for other integrations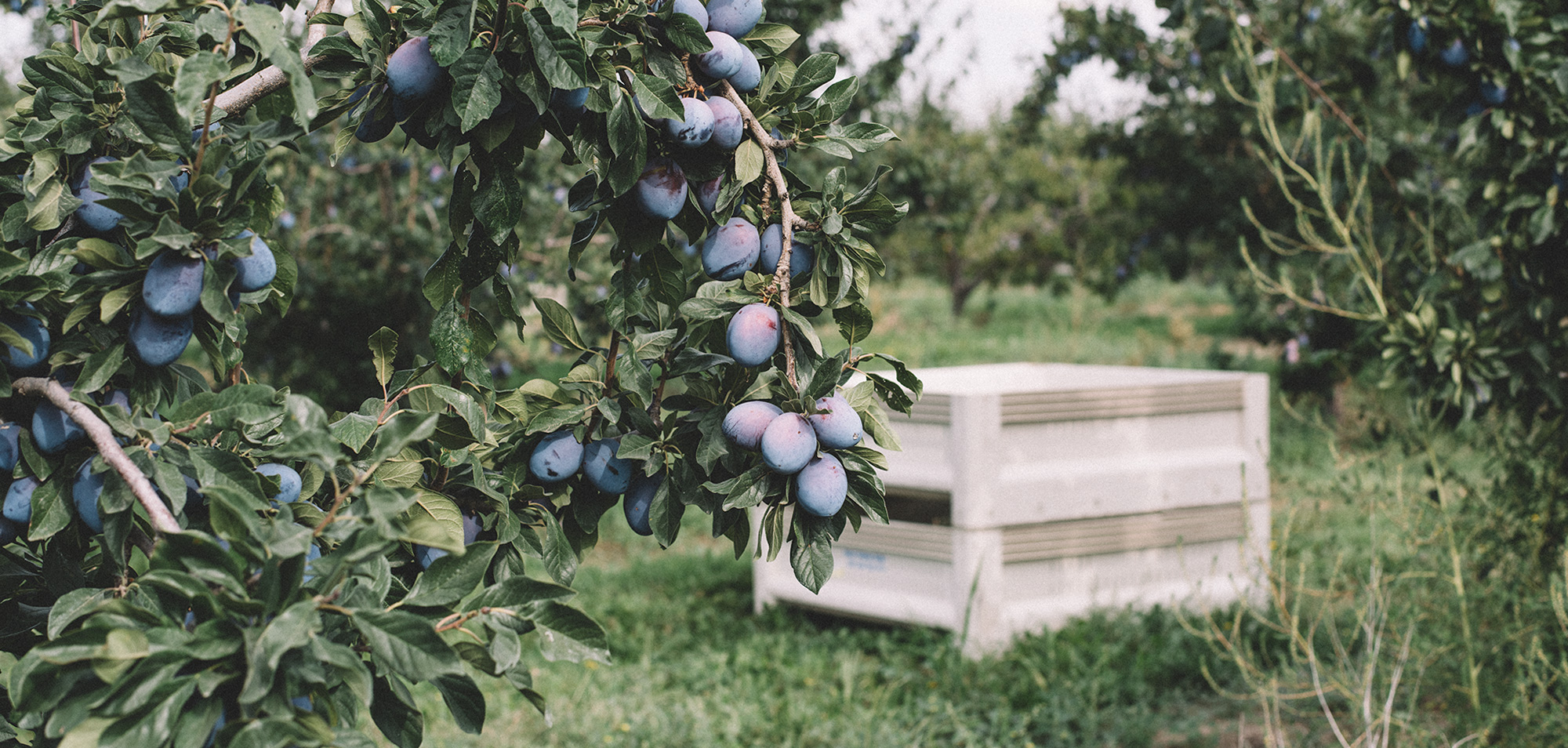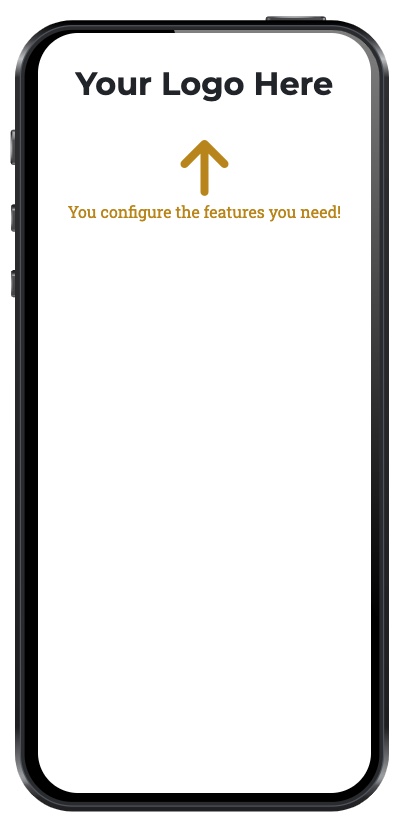 This is a list of many of the mobile features in Harvest Point.
Below is a high-level review of each of the mobile functions available in Harvest Point. This menu can be customized for your company as a whole; and specifically for each user. As an example, the Bin History function may not apply to your company and therefore would not display on any user's menu. Additionally, if a given user has just one role, only that function would display on their mobile device.
The Roles & Permissions Matrix (not shown) allows you to define which features each user has access to. There is a very robust Applications Settings (not shown) in which you can:
Set up your static data, such as: Orchards/Fields; Blocks; Commodities; Varieties; Employees; Crews; and other information.
Define how various processes will work for your users. Each process can be customized to your your needs.
Only a System Administrator has access to these Settings. The benefits:
easier to train as the system closely matches current processes
faster input
less mistakes

Bin History
Allows scanning a bin tag and provides a complete history of all events which have occurred with the bin, such as Picking, Loading, Receiving, Inspecting, Weighing, Dumping (Processing), etc.

Delivery Ticket
Used to create a delivery of bins from the orchard/field to Storage or Pack-house. Can print a Ticket if desired, or use Electronic Receiving. Captures pertinent Load information, such as Date/Time, Driver, Truck, Comments.

Empty Bin Request
People in the field can request bins be brought to them (by type and size).

Empty Bin Tracking
Tracks the bins the Growers have picked up and returned to the Packer. Can print a receipt.

Forecast
Entry of Forecast of how many bins by a Lot and Variety. Can modify Forecast as often as needed and shows prior 5 years of Actual.

Fulfill Sales Order
Shipping of packed product to fulfill a Sales Order. The mobile device displays the sales order (has been entered via browser-based Sales Order Entry System), with product and quantities; provides for scanning the pallet tags.

Harvest Bin Tracking
Mobile Bin tagging function. Adds to your bin inventory. Many configurable settings on how to use this very powerful function, including what data is to be captured: Orchard/field, Block, Row, GPS coordinates, Date/time, Variety, Crews, Pickers, Bin type, % Full, Field Grade, Bin Score, and more.

Hauling Dashboard
Displays the location and how many bins are available to be picked up in the Orchard and drivers can reserve and go pick-up the Load.

Height
It is a feature used by tart cherry processors who wish to capture the height of the cherries in water. Harvest Point computes the weight of the cherries.

Inspection
Provides for inspection of the fruit in the bin. Various criteria can be used.

Contract
Used for setting up tracking for Growers in your Field/Orchards.

Manage Runs
Provides for starting and ending a Packout/Process Run. Selection of Grower and Variety and other pertinent information.

Multi-bin Grade
Provides for multiple bins to be inspected at the same time.
Pallet Tagging
Mobile Pallet tagging function for packed product. Adds to Packed Inventory.

Planting
This is available on the web and mobile. To set-up your planting schedule by Orchard/Field, Block and Variety, expected harvest date, etc.
Pre-Print Yield Tags
Used if you prefer to print the bin tags in the office and take them to the Orchard/Field (versus printing 'live' in the Orchard/Field).

Process Bins
The function allows you to scan the bins being dumped on the processing line(s). This can be done right at the dump station or later in the office.

Receive Delivery
For receiving a load of bins from the Orchard/Field. If the Pre-print Yield Tags is used, the first scan can occur here (if you do not wish to scan in the Orchard/Field).

Receive Pallets
For field-packed product or receiving inventory from one of your partners. The Field Pack use of Harvest Point provides for printing GTIN labels for the cartons, RPCs, containers in the field: a Dispatch/Recieve Truck function, and very easy printing of the pallet tags when the truck arrives at the cooler. This adds to your packed inventory.

Reports
Most reports are found using the browser-based WebViewer but some are available on the mobile. We can create any view/report for mobile use, based on your needs

Time-Tracking
Very robust Time-Tracking system is accessed via the menu. Capabilities include Crew clock-in/outs lunches/breaks, hourly and piece work, Approval Process, Employee photos, Text/Email/Phone direct from Mobile.

Transfer Inventory
Used to transfer bins from one location to another.

Weigh Bin
Capture weight of bin. As the Bin type knows the tare weight, it can compute the net (produce) weight.

Work Order/Spray Records
Your Chemicals, Mixes, Reentry information, PPE are in the system. The Work Order is used to enter the recommendation for a certain Mix, a required date, orchard/field and block (target pest or disease). The Recommendation will display on a dashboard of your applicator's mobile device. They can reserve it and apply the mix including batching. They must confirm the reentry time and PPE as well as enter the wind speed, direction, temperature and other required information.